The Feagin Mill Middle School Media Center is a fully functional, fully accessible Media Center containing over 18,000 books. The Media Center is automated through the services of Destiny, and students have access to Destiny Discover when searching for books and available materials. Students also have access to twenty-five student computers for their school projects and research needs.
Students must sign in upon their arrival to the media center. They are expected to have their media center pass with them at the time of visit.
Students may check out one book at a time. Books are checked out for a period of three weeks.
Students are not permitted to check out materials when they have an overdue book.
A lost book is the responsibility of the student who checked out the book. Students may pay the cost of the book, or give a replacement copy.
The media center's printer is available for student use. Copies are ten cents per page for text, and twenty-five cents for pages that include images.
Click Link Below to View Instructions for Accessing Destiny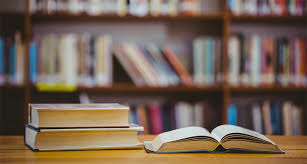 Media Specialist: Brittany Smith
Phone: (478) 953-0430
Georgia Children's Book Award Finalists 2023