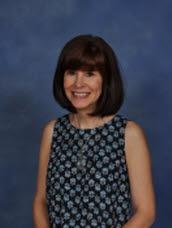 Welcome To Feagin Mill Middle School
The Feagin Mill Middle School Media Center Program is an integral part of the school's total instructional program. Our philosophy is built around three main beliefs. First, we believe that our students need instruction in information literacy skills so that they can efficiently access, use, and communicate the ever-increasing information available in our world today. Second, we believe that, because students who like to read will read, it is important to help students develop a love of reading. Third, we believe that the media center collection should support the curriculum and instructional program of the school.
Feagin Mill Middle School Media Center Mission Statement
"The mission of the Feagin Mill Middle School Media Center is to guide, motivate, and inspire our students toward becoming productive and educated citizens who are effective users of information technology and lifelong readers."
The Feagin Mill Middle School Media Center is a fully functional, fully accessible Media Center containing over 16,000 entries including books, videos, audiotapes, CD-ROMs, and other audiovisual materials. The Media Center is fully automated through the services of Surpass. A wide selection of Accelerated Reader books supports the school-wide AR program. An extensive professional library is available for the faculty and staff.
Students must sign in upon their arrival to the media center. They are expected to have their agenda with them at the time of visit.
Students may check out up to two books at a time. Books are checked out for a period of two weeks.
Magazines and reference books may be checked out overnight. These are due the following morning during homeroom.
When books are returned late, the student is responsible for paying a fine of ten cents for each day the book is overdue. Magazines and reference book fees are twenty-five cents per day when overdue.
Students are not permitted to check out materials when they owe a fine or have an overdue book.
A lost book is the responsiblity of the student who checked out the book. Students may pay the cost of the book, or give a replacement copy.
The media center's printer is available for student use. Copies are ten cents per page for text, and twenty-five cents for pages that include images.