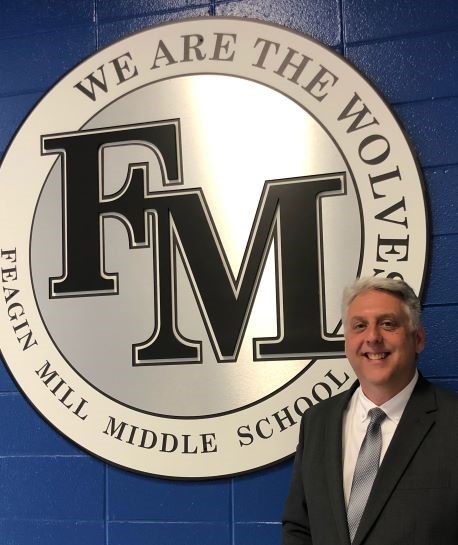 Mr. Mark Sams is a graduate of Warner Robins High. He earned a Bachelor of Science in Education from Georgia College and State University. He completed a Master of Arts in History Education and an Educational Specialist in Curriculum and Instruction with Piedmont College. Mr. Sams began his teaching career in 1998 at Feagin Mill Middle School. He was a teacher and althletic director at Feagin Mill, before moving to Mossy Creek Middle as their athletic director. He has served as assistant principal at Warner Robins High School since 2016.

He is married to Aimee Tilghman Sams. They have two children - Shane, who is married to Kylie, and Allyson, who is married to Kyle Floyd - and one grandson, Barrett Sams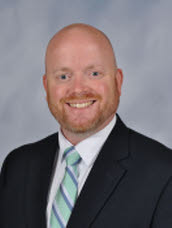 Mr. Joseph Hinson, Assistant Principal of Instruction
Mr. Joseph Hinson graduated from Eufaula (Alabama) High School in 1997 where he played baseball and was involved in the JROTC program. He graduated as a member of the National Honor Society. He received his Bachelors Degree in Education from Troy University in 2001, Masters Degree in Quality Schools from Graceland University in 2008 and his Specialist Degree in Educational Leadership from Valdosta State University in 2017. He is currently pursuing his doctorate from Liberty University in Lynchburg, VA.
Mr. Hinson is a 20-year veteran of the Houston County School System, spending the last seventeen serving the students and families of Feagin Mill Middle.

Mr. Hinson was a member of the 2013 Georgia Middle School Team of the Year and was selected as the 2015 Teacher of the Year for Feagin Mill Middle, an honor he considers one of the highlights of his career. We was named Georgia Outstanding Assistant Principal in 2019 by the Georgia Association of Middle School Principals. Mr. Hinson is married to his wife of sixteen years, Lacey and they have a son, Grady, who is a second grader in the Houston County School System.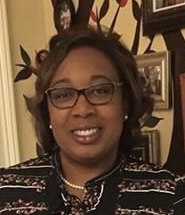 Dr. Dana Brock, Assistant Principal of Discipline
Dr. Dana Brock received her Bachelor of Science Degree in 1996 from Fort Valley State University, and began her teaching career in Houston County as a Second Grade Teacher. She received her Master of Science Degree in 2001 in Early Childhood Education, also from Fort Valley State University. In 2003, she received her Educational Specialist Degree in Curriculum Instruction and Administration Management Degree from Nova Southeastern University. In 2013, Dr. Brock received her Georgia Performance-Based Leadership Certification from Columbus State University. She received her Ph.D. in Curriculum and Instruction from Mercer University.
Dr. Brock is married to Alonzo Brock and together they have three children.