Welcome to Feagin Mill Middle School
Home of the Wolves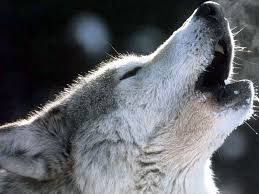 Dr. Jesse Davis, Principal
Mr. Joseph Hinson, Assistant Principal of Instruction
Mr. Jason Pinkney, Assistant Principal of Discipline
---
---
Feagin Mill Receives Georgia Lighthouse School Achievement
---
Accelerated Reader Quizzing Began
Monday, August 21st
---
Red Ribbon Week
Drug Free is the Way to Be!
Monday, Oct. 23
Team Up against drugs! (Team Day)
Wear your favorite jersey or t-shirt supporting your favorite team
Tuesday, Oct. 24
Lei off drugs, they are TACKY! (Tacky Tourist Day)
Wednesday, Oct. 25
Staying drug free through the DECADES! (Decade Day)
Dress like a different decade (60's, 70's, 80's, 90's)
Thursday, Oct. 26
Double up against drugs! (Twin Day)
Dress like a friend
Friday, Oct. 27
Show good CHARACTER and stay drug free! (Character Day)
Dress up like your favorite Disney, super heroes or cartoon character
All spirit wear MUST follow school dress code
---
We want to remind all parents to please use the parent pick-up area (gymnasium side of the building) when dropping your students off each day. This will ensure that we have a safe and orderly environment. The bus ramp side of the building is reserved for bus traffic and the use of employees. We appreciate your cooperation.
---
We welcome parents and visitors to our school, and we look forward to having you on our campus. We do want to remind you to please check in with the office and obtain a visitors badge before continuing into the school building. Thank you for your cooperation in this area!
---