Courses Taught:
8th Grade Math Virtual
8th Grade Social Studies Virtual
8th Grade Math In Person
6th-8th Grade Virtual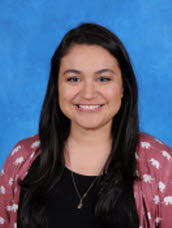 Supplies for
Virtual Math & GA History:
Internet access
Device
Odysseyware Program (log in information arriving via mail)
Google Classroom (student username and password same from last year, email me if or case manager if forgotten)
Paper and pencil for scratch work
Questions, ask!
Syllabus
2020-2021:
8th Grade Math: Coming Soon!
GA History: Coming Soon!
My name is Betzy McDermitt. I have taught at Feagin Mill since 2012 and am in my 9th year of teaching. I taught in the self-contained classroom for seven years and this is my second year working in 8th grade.
BACKGROUND
I was born in Torrance, California and raised in Warner Robins, Georgia. I am a product of Houston County School System, graduating from Northside High School in 2008. I received my BS in education in 2012 (middle grades education, Math and Social Studies), Master's in Instructional Technology (GC&SU) 2016, and Specialist in Teacher Leadership (VSU) 2018.
HOBBIES
I love to visit new places, enjoy reading, listening to podcasts, watching YouTube how to videos, art projects, learning about different languages/cultures and cooking!
TEACHING
This year I will be working with students in the following courses: 8th grade math virtually, 8th grade SS virtually, 8th grade math in person, and 6th-8th grade self-contained virtually.
I look forward to working with students and parents on this new format. Any questions, feel free to send an email!
Gracias,
B. McDermitt